Tactile feedback is the somatic connection between you and your fly rod that makes you feel like your rod is a living thing. In A River Runs Through It, Norman Maclean poetically evoked this feeling when he describes how a fly rod, "trembled with the beating of his heart." The scientific translation would indicate frequency of vibration. And this second description leads to the dichotomy that challenges rod designers.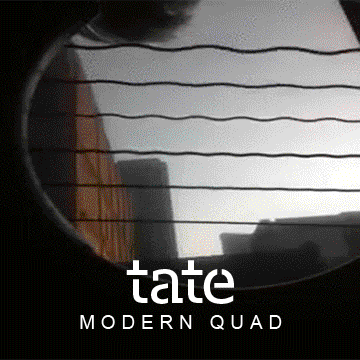 A fly rod must transmit the high frequency vibrations in order to convey feeling as subtle as a heartbeat, but have you noticed how a fly rod tip bounces when you cast, causing a wave pattern as the line shoots forward? Ideally, the tip would quit bouncing immediately so there would be no performance killing aftershock at all. Rod designers refer to this goal as damping the rod. This is the challenge with damping: You want to stop the large wave vibrations, the wobbling up and down, after you shoot line, but on the other hand, you do not want to kill the higher-frequency vibrations that provide tactile feedback.
•
In keeping with the convention established in 1947 to solve almost any design challenge for fly rods through advancements in plastic, fly rod designers have looked to the aerospace industry to supply "innovation" for our industry. The two approaches to damp fly rods have boiled down to either making them more stiff, or combining elastic materials into the matrix to mute vibration. Both of these approaches introduce other problems like rods that are too stiff or rods that feel muffled and lifeless.
•
The Modern Quad provides a logical and practical solution for this tricky challenge of maintaining tactile feedback while minimizing aftershock. Our solution takes advantage of the flat facings of our rod and the fact that the dense carbon fiber outer skins are lined up directly across from each other. This unique shape and layup format allows us to strategically balance the front and back sides of the rod to control aftershock. We schedule one facing carbon fiber side with slightly greater density than the other side. Think of a seesaw with a heavy person and skinny person. The denser side of the Modern Quad "wins" over the other side more quickly than if both sides had equal "weight" in the argument.
•
Our design approach results in a smoother casting rod without aftershock while preserving the ability of the Modern Quad to transmit higher frequency vibrations that tell you what the line is doing or when a fish strikes.
•
See the next generation fly rod at www.tateangling.com
•
#tateangling #tatemodernquad #tateshousugibanflygrip #evolution #innovation #ingenuity #flyfishing #flyfish #flyrods #trout #troutbum #madeinusa #madeinaustin #buylocal #texasmonthly #outsidemagazine #sportsmansfinest #highdesertangler #jarrettsasser #guitar #martinguitar